Susan Kim holds a Bachelor of Music in piano from the Queensland Conservatorium of Music and a Master of Music from the University of Queensland.
She started her music career as a choir accompanist at St. Peter's Lutheran School, Indooroopilly. She brings over 20 years experience of being an accompanist and piano tutor at various schools, institutions and churches. She also holds a Graduate Diploma of Education from the University of Queensland, and an intensive Church Music in organ trainings at Golden Gate Baptist Seminary, California, USA.
Since Susan is a Korean-Australian, she is able to contribute multicultural aspects and rich heritages from Asian cultures into classes. Her specialty in culture will encourage students to broaden their experiences in music by participating in singing and playing pieces from different cultures and languages.
Currently, she is the conductor for Calvary Children's Choir in Brisbane, teaching at St. Rita's College, Clayfield and accompanying St. Rita's College choirs as the pianist.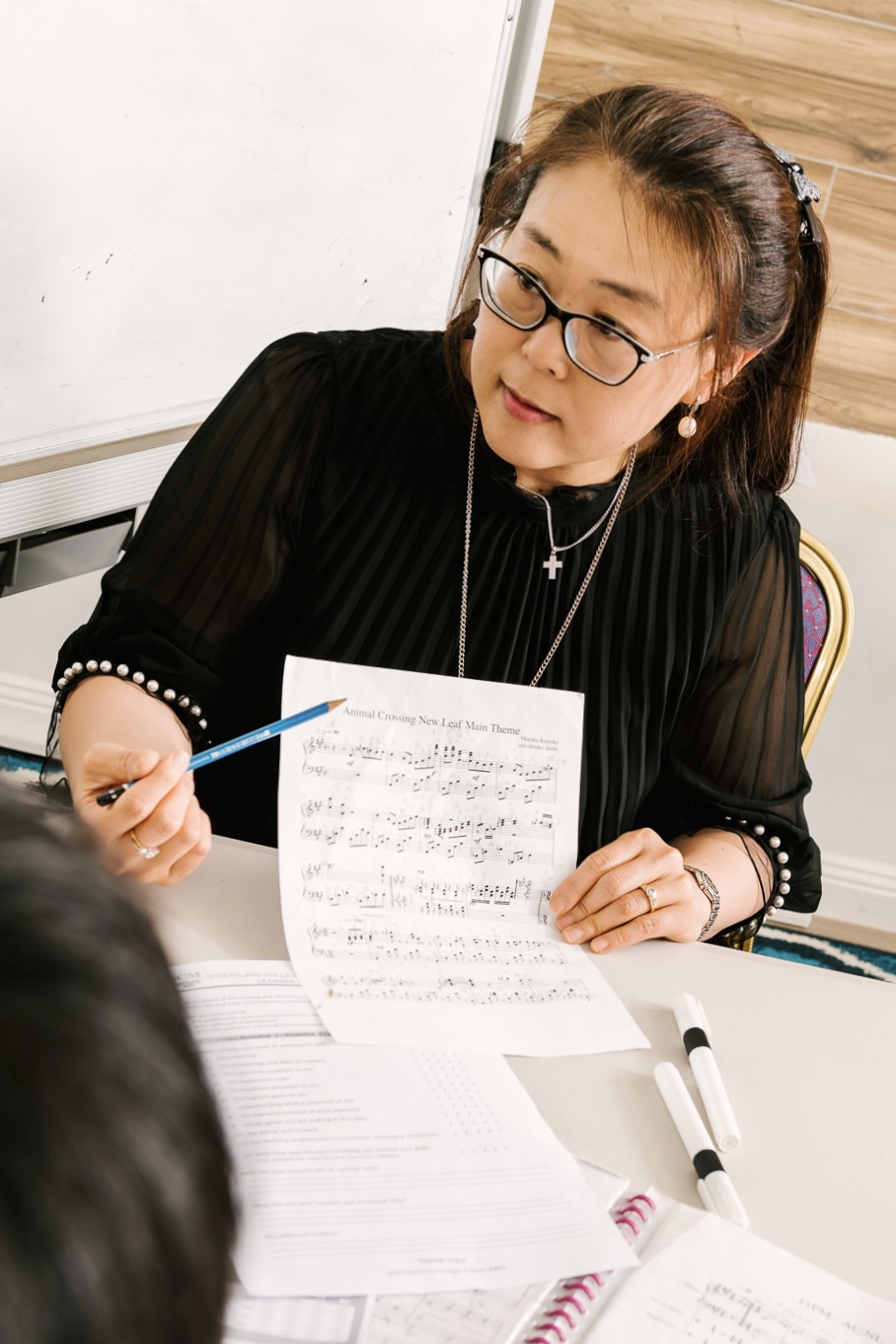 Leanne Kenneally made her Opera Debut as Pamina in 1996 with Opera Australia and as Donna Anna with Opera Queensland. She has since appeared with all the leading opera companies throughout Australia and was a member of the Cologne Opera in Germany. She performed alongside all the major Australian Symphony Orchestras, Choirs and Australian International music festivals (including New Zealand and Bangkok).
Graduating from the Queensland Conservatorium, Griffith University in 1994 Leanne Kenneally won the National Vocal section of the ABC Young Performers Awards during her studies. 
As a result of receiving Opera Foundation Australia's prestigious  German Operatic Award, she was a member of the Cologne Opera in Germany from 1999 – 2001.                                                                                                                                                                                                                                      
Her stage appearances include the title role of Lakmé, Juliette (Roméo et Juliette), Countess (Le nozze di Figaro), Donna Anna (DonGiovanni), Fiordiligi (Così fan tutte), Anne Trulove (The Rake's Progress), Leïla (Les pêcheurs de perles) Pamina (Die Zaubeflöte), Philomele (Richard Mills 'The Love of the Nightingale), Oscar (Un ballo in maschera), Mimi (La bohème), Giulia (La scala di seta), Johanna (Sweeney Todd), Nuria (Ainadamar), Third Norn (Götterdämmerung)
Leanne's concert schedule has included works from Bach's Mass in B minor BWV 232, Mozart's (Requiem, Mass in c)  Handel's (Messiah, Saul, Samson),  Rossini's Stabat mater, Britten's Les Illuminations op. 18, Moya Henderson's Anna Akhmatova's Requiem, Brahms' Requiem, Mendelsson's Elijah, Mahler's Symphonies 2, 4, 8, Rachmaninov's The Bells and Beethoven's 9th Symphony.
Leanne can be heard in the role of Venus in Saint Saëns' Helene which has been released by Melba Recordings (2008).
Leanne recently performed the role of Helena in the Australian debut of  Neil Armfield's production 'A Midsummer Night's Dream' by Britten in the Adelaide festival 2021. She also sang la Contessa in the new production of 'Le nozze di Figaro' directed by Patrick Nolan for Opera Queensland.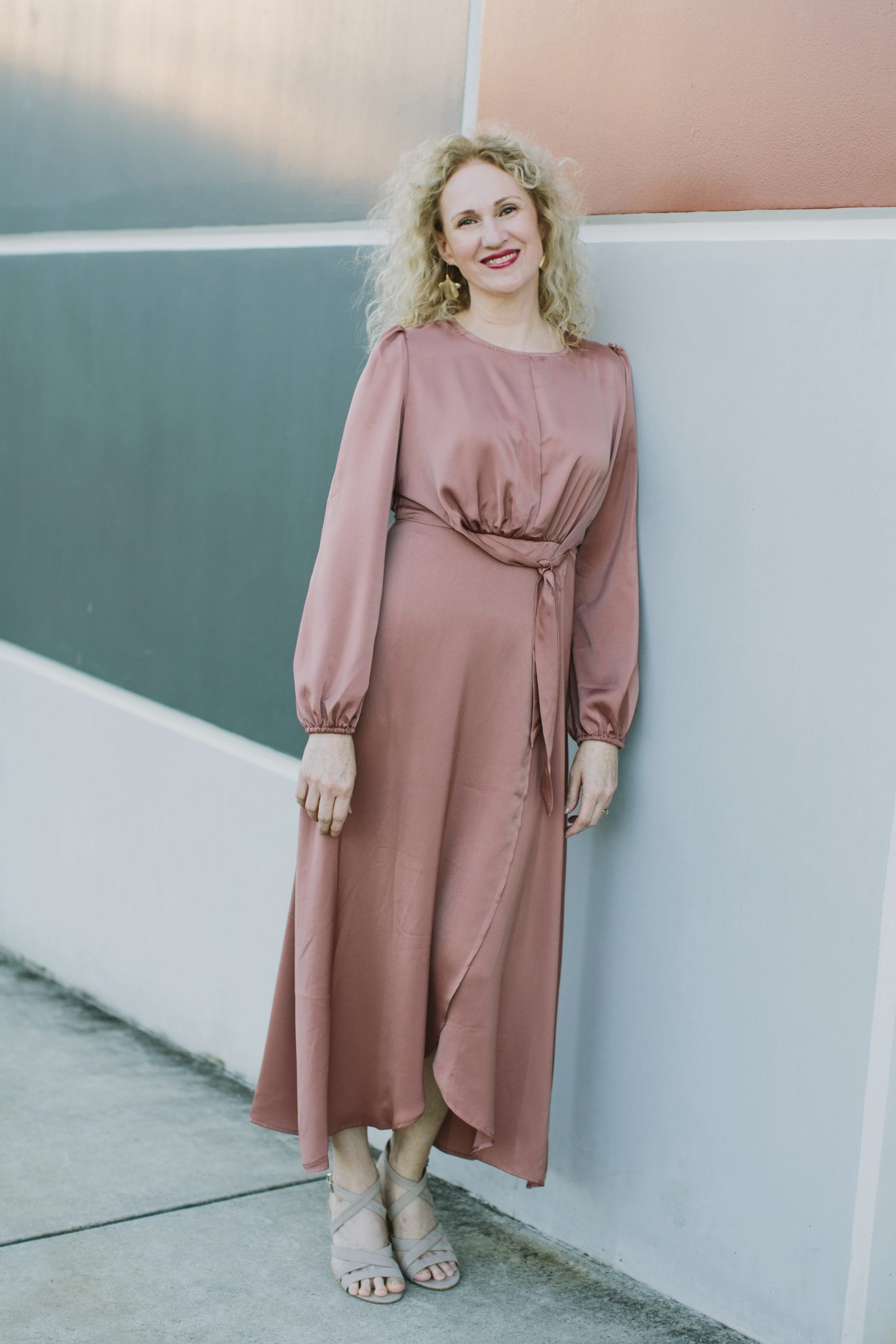 Mandy Yen
Administration & Violin Teacher
Mandy Yen is an accomplished musician who has been working as a music teacher since 1998.
She is a graduate of both the University of QLD, where she studied a Master of Music and the QLD Conservatorium of Music, Griffith University where she studied a Bachelor of Music.
Specialising in Violin and Viola, Mandy is an experienced teacher with an ability to teach all age groups.
Mandy is an English, Taiwanese and Mandarin speaker and contributes a rich cultural heritage to her lessons.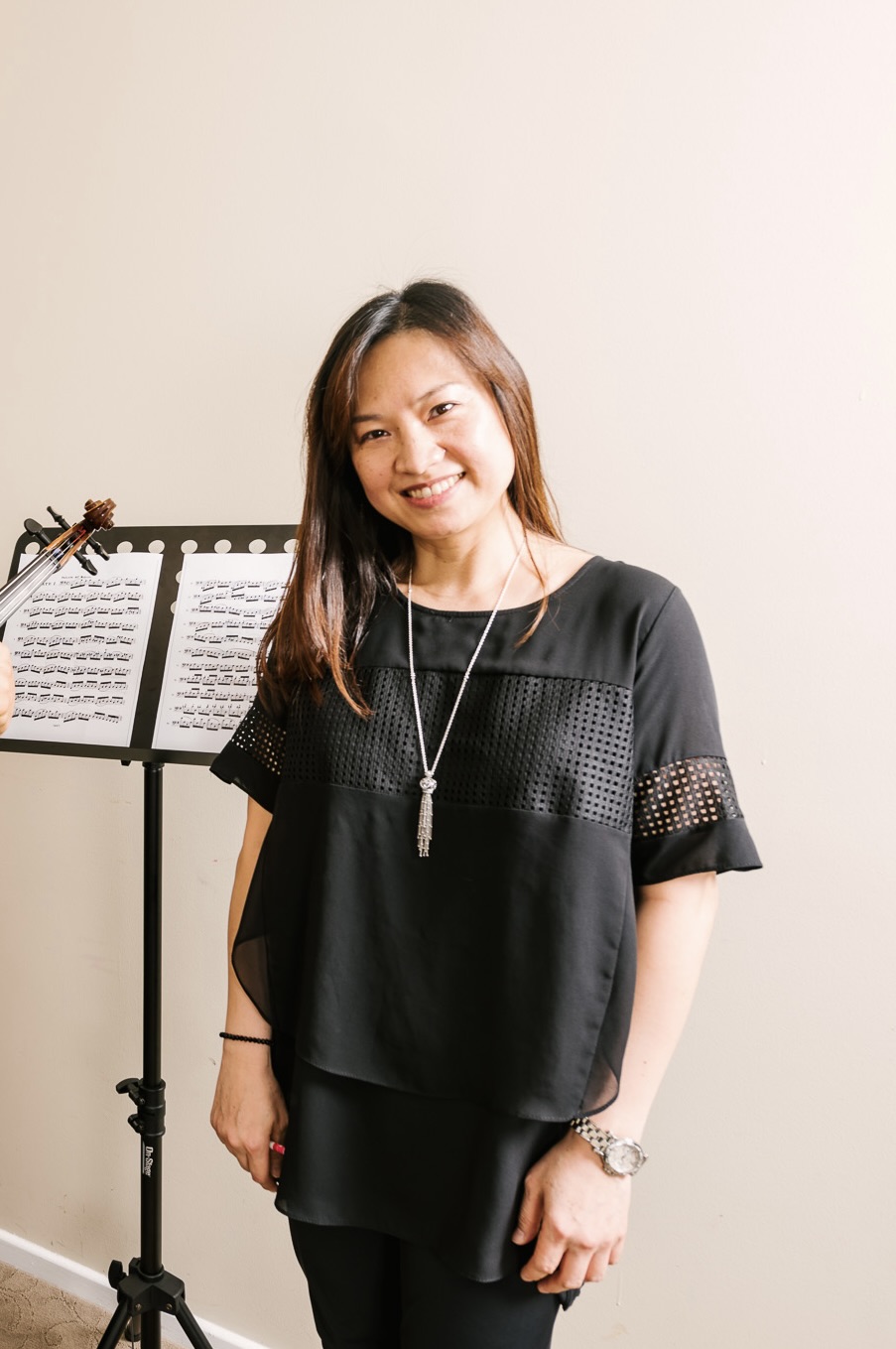 Andrea Smith is no stranger to the business aspects of music, having both worked and educated others in the industry for many years.
Andrea's music industry career started in 1989 when she took over door duties at The Orient Hotel, later becoming co-booker and handling artwork, marketing, and promotion or the venue. A qualified graphic artist, Andrea drew all the flyers and street-paper ads by hand. These have now been recognized as a Cultural Resource and reside as part of the Music History Collection in the State Library of QLD, as does an iconic photo of Andrea, taken while manning the door at The Orient Hotel.
Though a tiny venue, the Orient Hotel proved itself a mighty force and laid the foundations for great Brisbane bands like Custard, Screamfeeder and Powderfinger.
Andrea went on to also manage venues Dooley's Hotel and the Embassy Hotel and managed many bands, including Purple Avengers and Lemongrass, She has organised regional and interstate tours and managed events and festivals in Queensland and Australia.
Andrea is a co-producer of the annual Oriental Rock gigs and TurnUp Music Industry Conference and producer of The Business of Being Creative seminars. She is a founder member of Queensland's music peak-body QMusic.
She co-authored the book Oriental Rock with Richard Kwong. More books are in the pipeline.
Andrea has worked for many years as a Music and Arts Business Educator, with graduates from her courses working successfully in the Queensland, National, and Global music industry.
Since 2019, Andrea has been a recipient of the QLD Overseas Foundation Global Connections Bursary and four educational scholarships from World Intellectual Property Organisation. She was a regional finalist for the Queensland Training Awards Teacher or Trainer of the Year in 2021 and again in 2023. Andrea has recently been announced as a 2023 finalist in the Australian Women in Music Awards.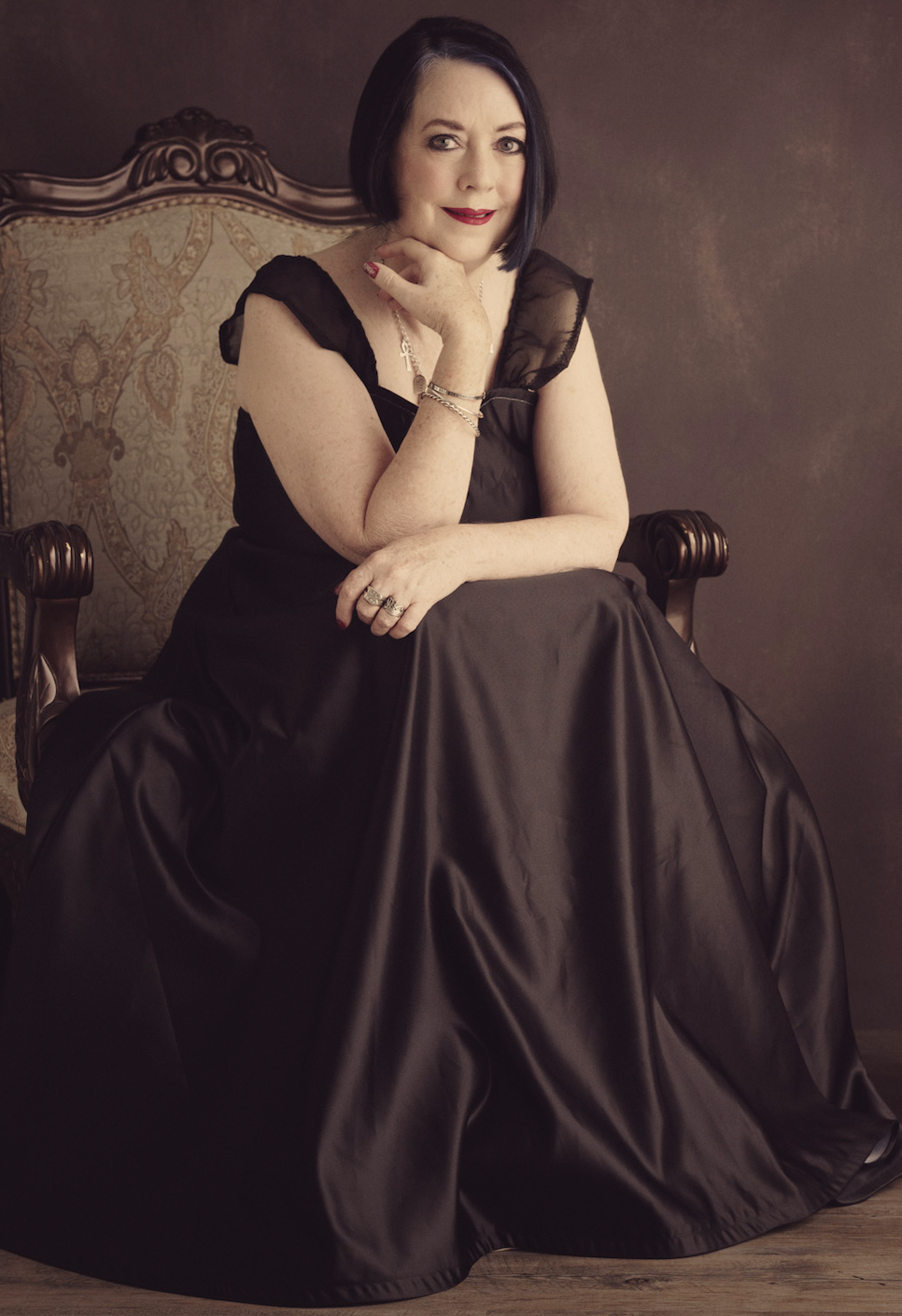 Nozomi Omote is a passionate freelance percussionist based in Brisbane who performs different styles including classical, Latin, new and early music. She specialises in marimba playing and education.
She has worked with several professional orchestras such as Queensland Symphony Orchestra, Melbourne Symphony Orchestra, Camerata St John's Chamber Orchestra, Auckland Philharmonia Orchestra and Orchestra Ensemble Kanazawa. She also performs with contemporary groups such as Clocked out, Speak Percussion and Southern Cross Soloists. She is a member of the Australian percussion group Early Warning System.
After doing a Bachelor of Education at Kanazawa University in Japan, she moved to Brisbane in 2003 and completed a Master of Music Studies at the Queensland Conservatorium of Music with Vanessa Tomlinson and Tom O'Kelly. She was awarded to be a marimba soloist with Orchestra Ensemble Kanazawa in 2004.
She teaches at several places including the Queensland College of Music, Just Percussion, the Queensland Youth Orchestra and in the Percussion Department at the Queensland Conservatorium.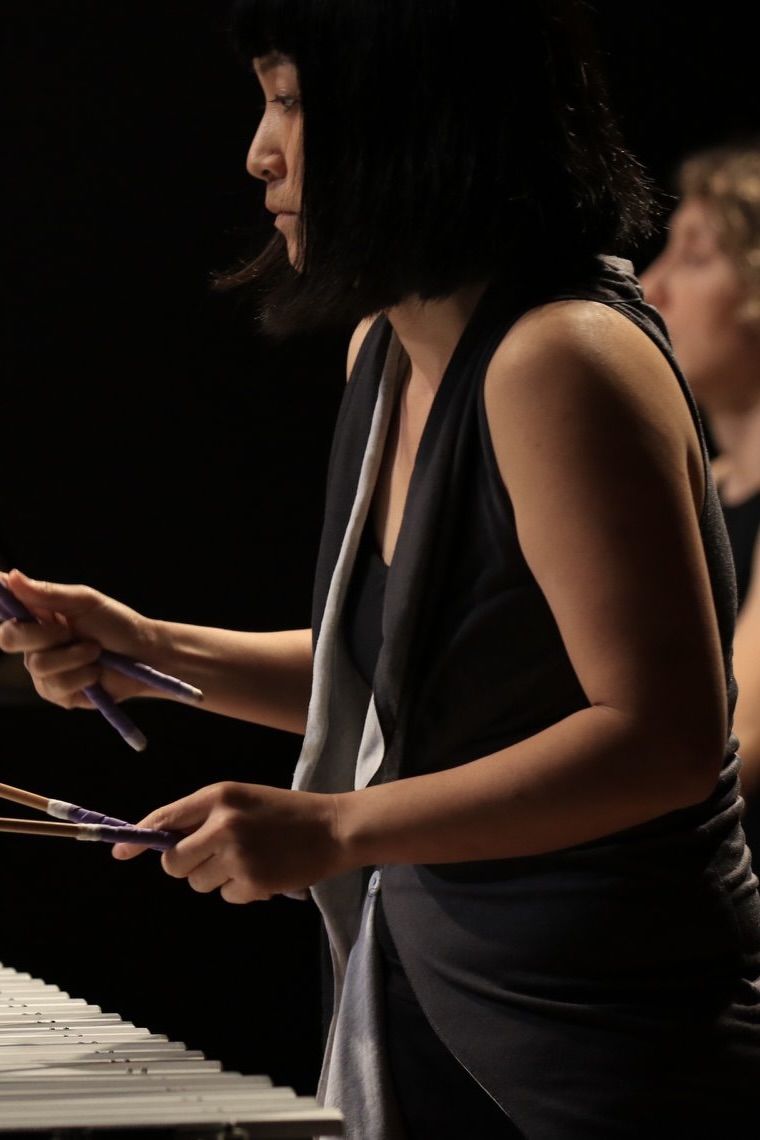 Virgil (Lee) Norrell
Flute and Music Theory Teacher
Lee Norrell, hailing from the US Midwest, moved to Australia in 1991 to teach woodwind at MacGregor schools and retire recently. He led ensembles, taught Music Ed at UQ for 9 years, and excelled as a flautist under renowned mentors.
In the US, he played with orchestras and chamber groups. In Brisbane, he flourished as principal flutist in the Brisbane Symphony for 21 years and contributed to various other orchestras. He's a noted soloist with 30+ concerts and premiered Michael Daugherty's "The Trail of Tears."
Lee's diverse roles encompass guest conducting, adjudication, and founding the Brisbane Philharmonic Orchestra. His education spans Emporia State University, University of Akron, and the School of the Ozarks.